I've been rocking a pair of Roka "Evans" sunglasses for almost three years, and let me tell you, I'm obsessed! They even appear on the cover of my book, From Couch Potato to Endurance Athlete. I absolutely love them.
I figured it was about time to treat myself to another pair.
The process of buying sunglasses
The Roka website is a breeze to use! They've got a boatload of styles and even help you decide on the perfect fit based on your face shape. How cool is that?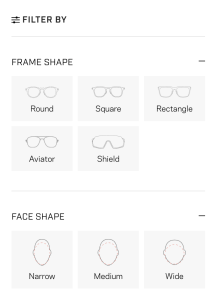 What I decided…
After going through the site, I decided to get the chic and stylish "Lola" cat-eye glasses. I thought these would be a perfect upgrade from the round "Evans" design.
These gems are not only fashionable but wonderfully functional in bright, sunny environments. With their polarized, neutral lenses, glare on water and roads will be a thing of the past, making them perfect for running and riding!
Lola's C3 Optics promises ultra-clear vision with lightweight nylon lenses, featuring an impressive range of protective coatings (from anti-scratch to oleophobic).
The innovative TR 90 nylon frames are incredibly light, outshining the industry-standard materials while still being super tough and durable.
I ordered the Lola glasses with progressive lenses.
Once ordered the glasses came in no time!
Imagine my surprise when the Lola glasses showed up lightning fast – only a week or so after I had ordered them! I was more impressed that my prescription was spot on.
I slipped on the Lola's and went for a run. They clung to my face like a koala to a tree, never budging, even as I sprinted.
I can't wait to take these companions on a bike adventure, just like my Evans pair!
I'm extremely happy with these glasses and look forward to wearing them on future runs and rides! Hey, maybe I'll even wear them for the September Ironman Jones Beach!
To order a pair, go to the website at Roka.com. (Readers of this blog get 30% off by going to my discount page on this blog.)
P.S. Roka sponsored my Austin book tour because they are located there! Thanks, Roka!
P.S.S. I have four 20% off cards for Roka Glasses. Let me know if you want one!