If you've been following me, you know I love expos. That's why I organized one in 2016 in NYC, the NY TRI Expo. So, when there's an expo, I want to spend the time exploring, especially at the San Jose Rock 'n Roll Marathon Expo. 
First off, for an expo, it's well-organized and the flow of traffic worked. You walked into the San Jose Convention Center, where the expo was held, and you flowed into the number pick up area.
There weren't long lines on Friday, so we quickly retrieved our numbers and got our VIP bracelets. 
Brooks Booth
After that, we walked into the Brooks booth where most of the San Jose Rock 'n Roll race merchandise was located. Brooks had some really cool shoes on display as well.
One Minute Triathlon
Another notable booth was the Women for Tri booth, which is an Ironman branded group. They had a mock swim, bike and run. Each participant swam 1 minute, biked 1 minute and ran 1 minute. After that, we got a Women for Tri medal. It was clever, since most runners end up crossing over to triathlons. My son and I tried it out and found it fun, although the mock swim would have been better with a Vasa training machine.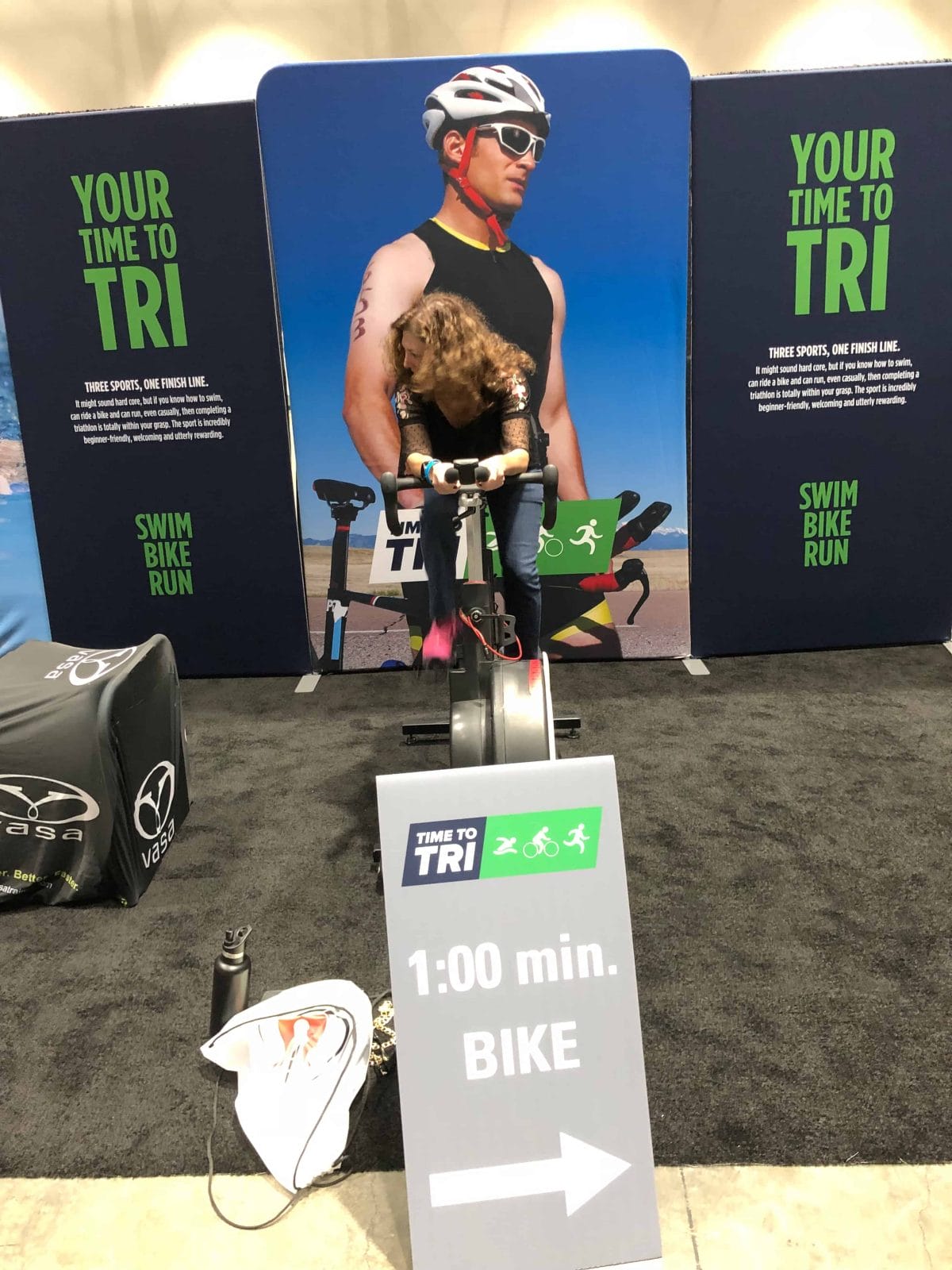 The treadmill was a little scary too. It went fast and I felt like I needed to hold on or I would fall off!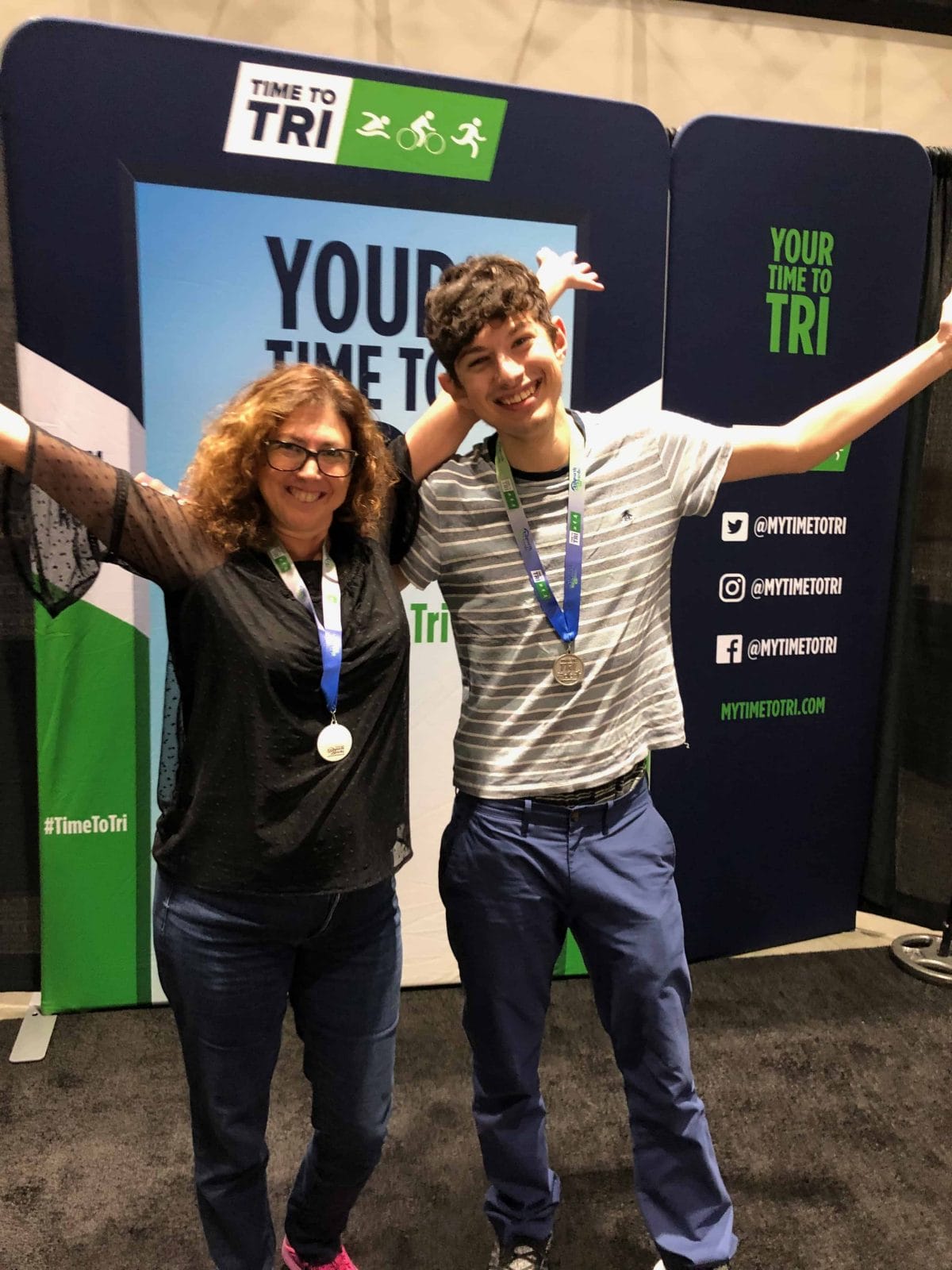 In addition to that, Newton was there selling last year's model shoes at a 20% off discount, the Palo Alto Police Department was there giving out toy badges and Ford Motors, let people take test drives in their new cars.
Interesting California Races
What I found particularly interesting about the expo was that there were race companies there from around the state of California. Some of the races you don't hear about in New York, so it was fun to see what was going on out west. (You never know… I may be running one of those races too!)
The expo was a blast. We really enjoyed ourselves and this was a great kickoff to the race weekend!