My friend, Sharon Levy, was Instagram posting some beautiful apparel from Santic and I asked her about it. She told me that the quality was excellent and I should check it out. So I did. Here's my Santic Apparel review:
For Warmer Days…
Santic Cycling Jersey Women's Short Sleeve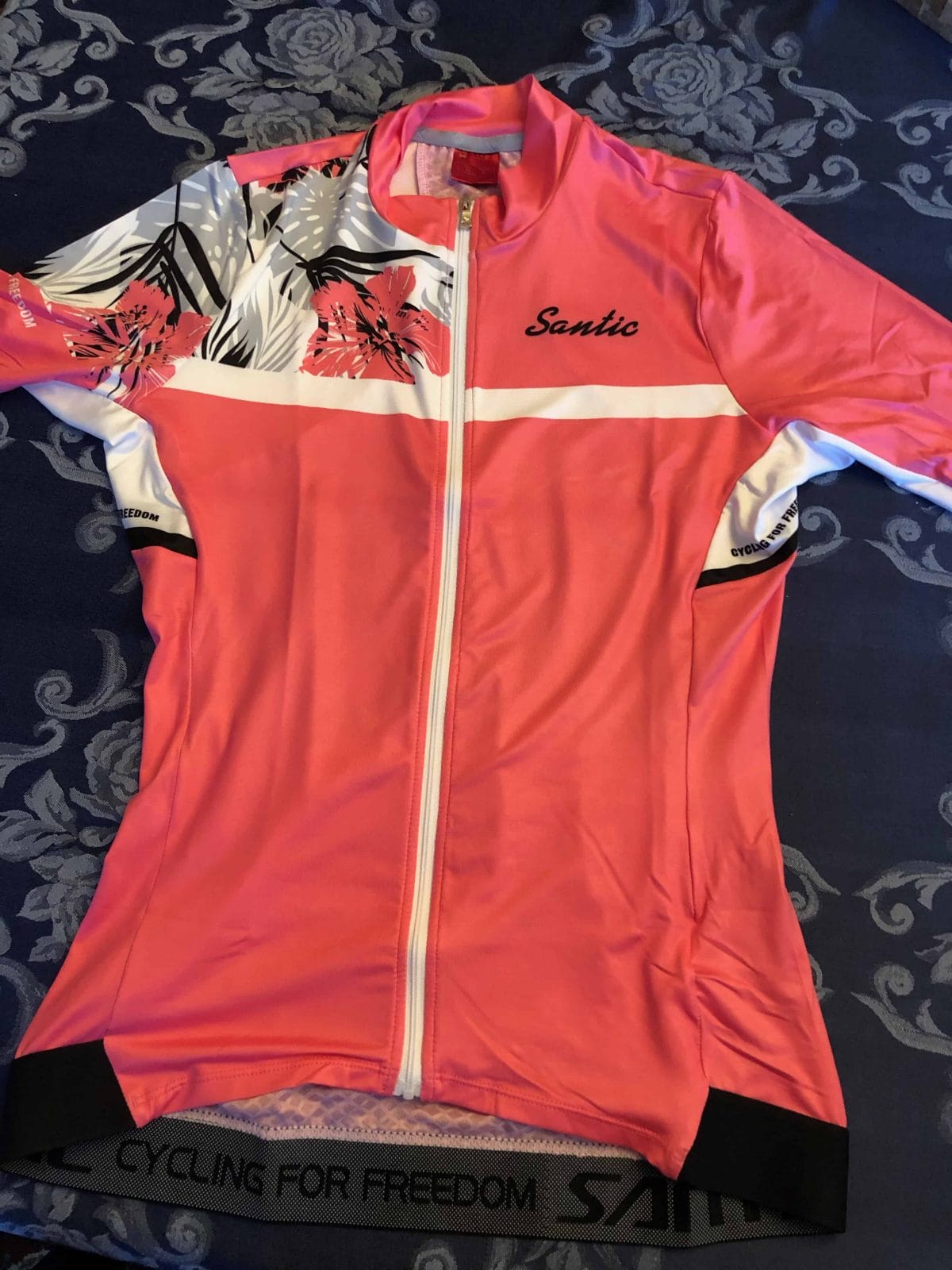 The Santic Cycling Jersey is hot. The one I purchased was pink with pink and grey flowers on the right top of the garment. The back has reflectors so that if you're riding in the dark, a motorist will see you. It also has tiny diamond vents to allow air to filter through the jersey. The bottom has a wide black elastic waist so that when you wear the jersey, it stays in place and doesn't ride up. In addition, it has extra-large pockets in the back to put car keys, gels, and sports drinks and/or nutrition. The price: $34.99.
Santic Women's Cycling Shorts
These shorts go great with the Santic Cycling Jersey Women's Short Sleeve. They are predominantly black with pink accents. They have a large chamois and are very comfortable. The price: $33.99
Santic Women's Cycling Shorts Underwear
The "underwear" can be worn as short shorts or by itself (although they are rather short). The Santic Women's Cycling Shorts have a large chamois for extra comfort on the ride. I love the teal blue color, but they come in several other colors as well. They are lightweight, comfortable, and are inexpensive.
For cooler weather
Santic Women's Long Sleeve Cycling Jersey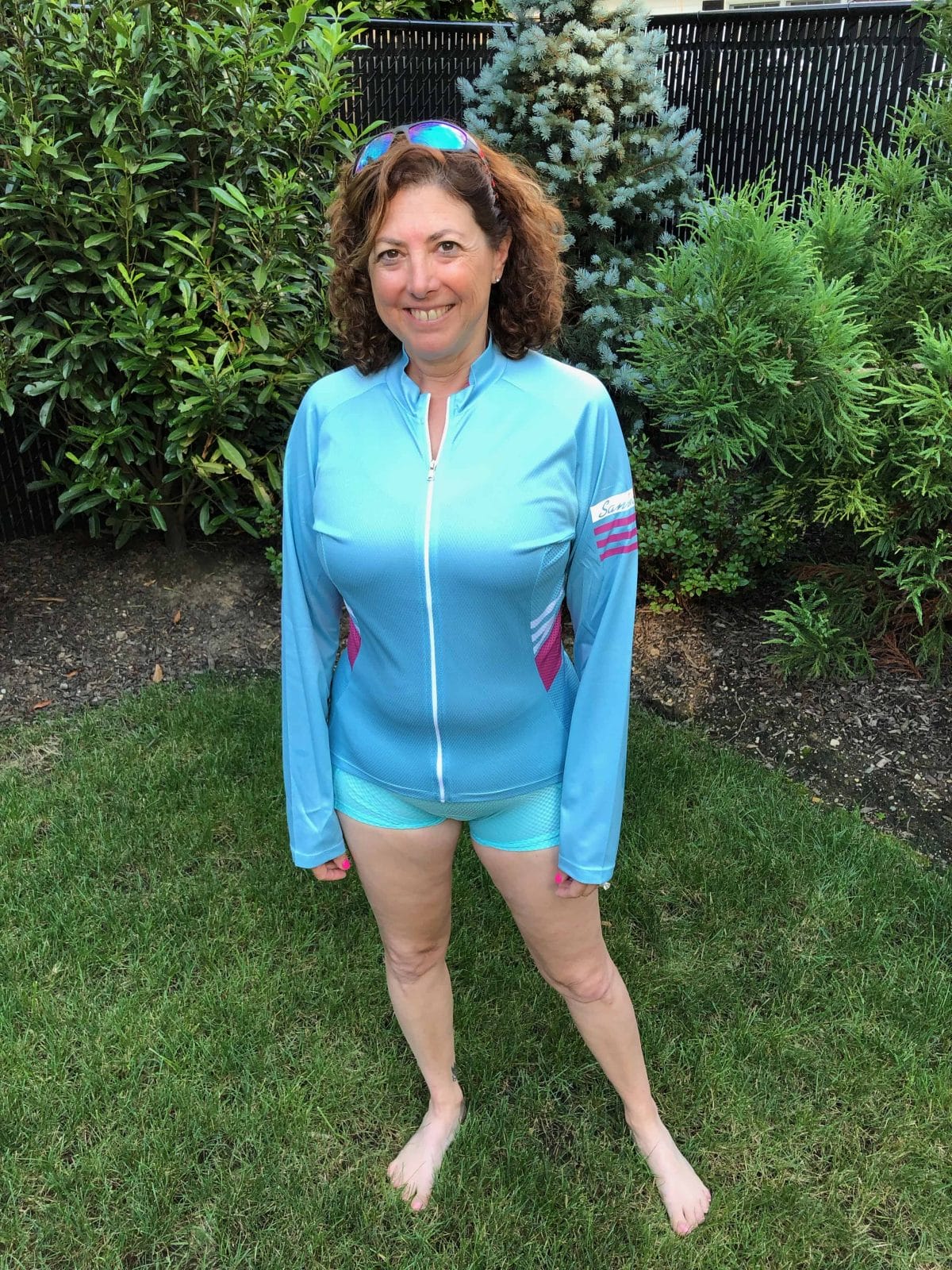 This jersey is nice. For starters, I love the color. I also love the fabric. It's soft and comfortable. It's also breathable so the sweat doesn't stay with you. It has large pockets like the short sleeve jersey and fits well. It's slightly big but I like it that way. Price: $28.99
Santic Women's Cycling Pants Bike 4D Padded Tights Long Bicycle Pants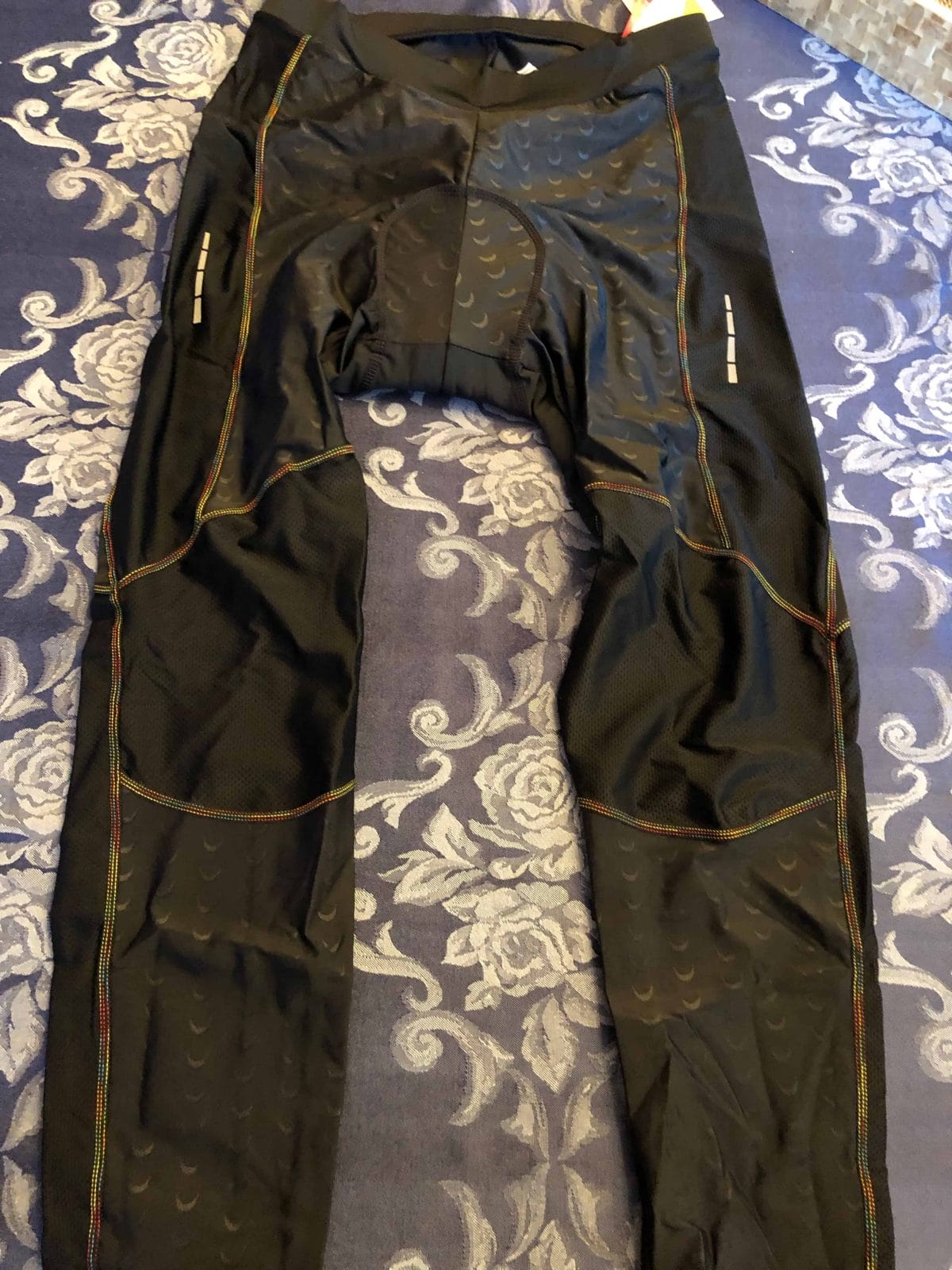 These pants are comfortable and fashionable too. The ones I purchased have rainbow stitching with crescent black moons on black pants. They have a nice sized chamois for a comfortable ride and, are extremely flexible and move with you. They are also breathable and the elastic waist fits perfectly. I ordered a medium and they run slightly big, so a small would have worked as well. Price: $33.99
Santic Women's Cycling Capris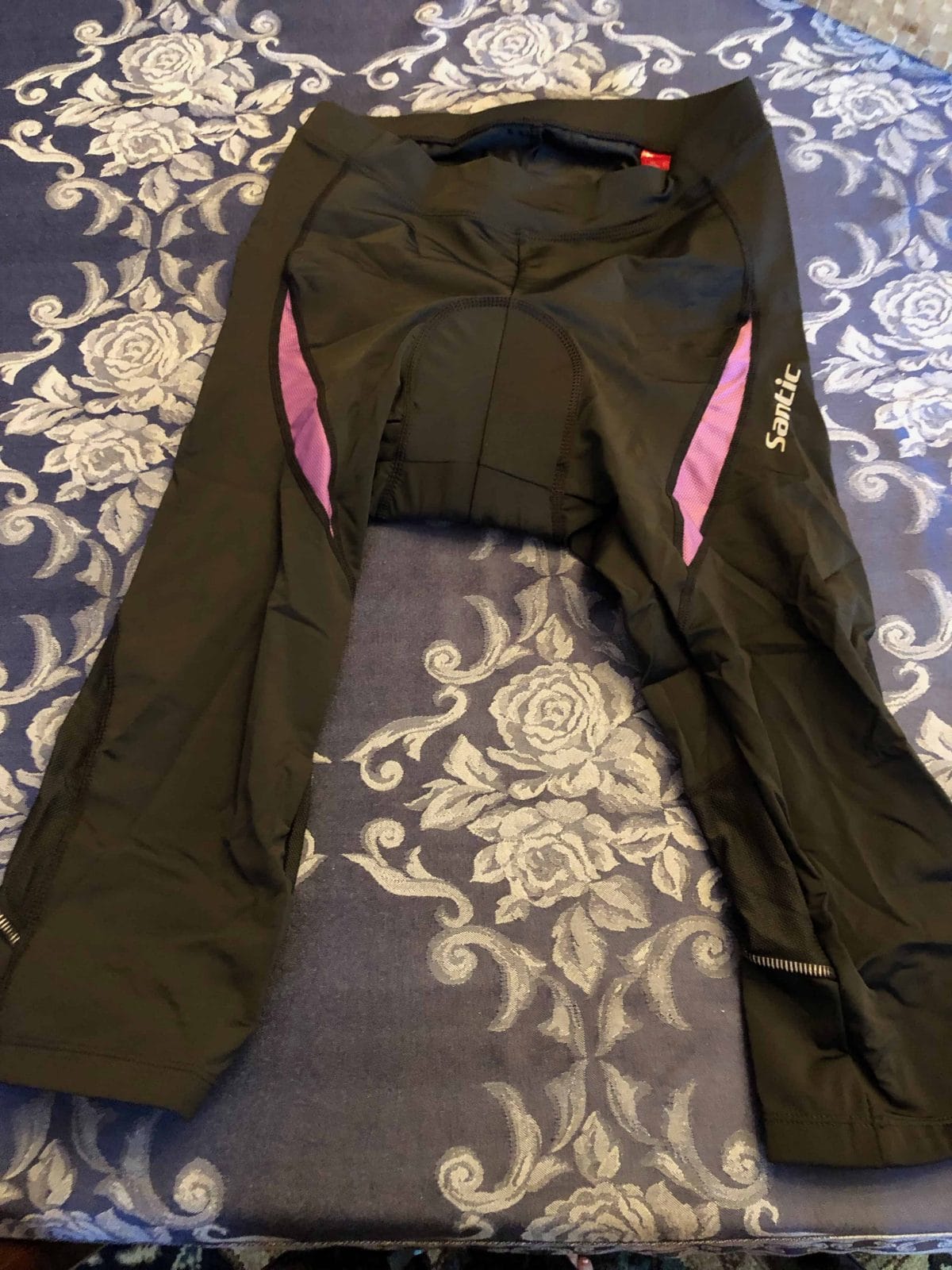 Like the pants, these capris have a slightly larger fit. They have a wide elastic waist and can be worn in the cooler or in warmer weather because of the breathability. They are flexible and have a nice sized chamois for a long ride. Price: $29.99
Inexpensive
Sometimes, inexpensive doesn't mean that the quality isn't good. Most of the fabrics today are made in China and distributed in the US. Santic is manufactured in China. The fabric is soft and mostly made with polyester materials. However, the items are dry fit so it wicks away the sweat.
Santic makes cycling gear for both men and women. For this review, I only talk about the women's cycling gear, however, the men's version is similar. It goes to show that you don't always have to spend a lot to get decent quality.
Amazon:
Santic has a store on Amazon and you can buy the products there. They arrive a day later if you have a Prime account.