I never realized that riding was one of my weakest sports because I always rode as a kid. Well, not exactly — I rode a little around the neighborhood. That was about it. I grew up in Long Beach, NY and as kids, we rode to the boardwalk and that was that. I remember once, I rode my bike across the Atlantic Beach Bridge. My mother was not happy.
"You're going to get hurt," she said.
And you know what, as we approached the bridge, my tire went into my friends' back tire and down I went. The closest thing I got to the Atlantic Beach Bridge that night was to the Long Beach Hospital with a major concussion. I didn't ride my bike for a long time after that.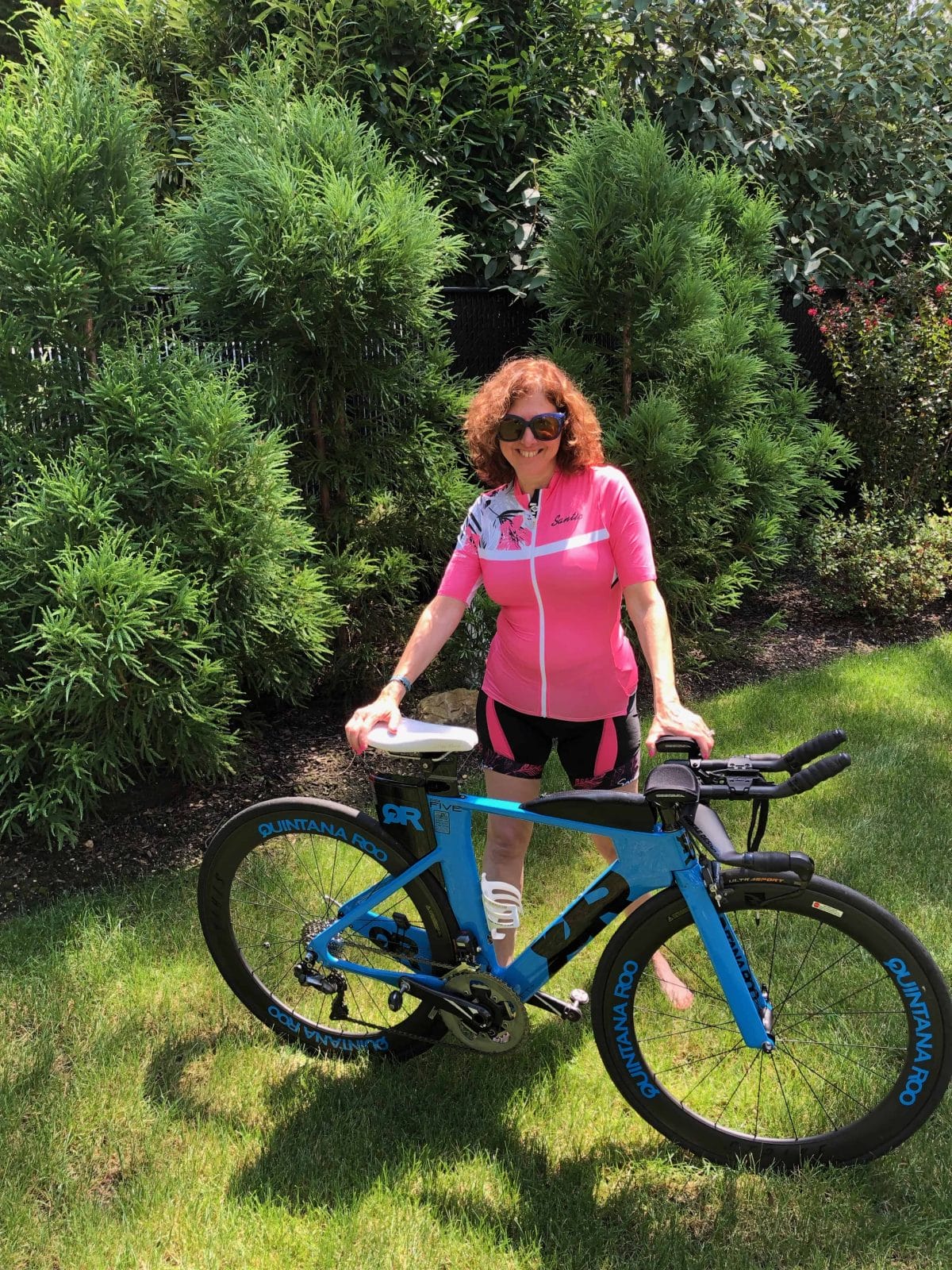 When my husband and I first got married, we lived in NYC. We would ride our bikes to Central Park and ride around Central Park. But when we moved to suburbia, we didn't ride much.
Buying a bike for the first time nearly 30 years after that was exciting. I thought everyone cruised at the same speed. When my coach said, "let's go for a ride with the group," I thought we were all going to ride together. Little did I know that as a triathlete, you train for speed and endurance. There's no such thing as a nice easy ride in the park. Those days are over!
So, now I ride at Cedar Creek and/or at Heckscher Park. Both have their flaws. For example, if you don't get to Cedar Creek Park in Wantagh before 7 am, it gets crowded and a little dangerous over the bridges or around Jones Beach. Heckscher is generally quiet. However, the roads are bad and very bumpy!
The other day, I was riding the path at Cedar Creek Park in Wantagh. The path runs to Tobay Beach and back for a 17-mile round trip ride. (One day, the state plans on extending that route, but it hasn't happened yet.)
Triathletes and cyclists were there early. I was out at 6:15 am and already the route was starting to get crowded.
I was riding at a gentle pace in the warm-up mode, when suddenly, I heard, "Hilary, we're on your left." The voice was familiar. It was my former teammates. I stayed with them for a little bit until they picked it up and sped away.
I didn't feel bad as I usually do. I just got more into myself and my training.
As I was heading back from Tobay Beach, which is at the end of the route, there was a woman riding a hybrid. I could see myself getting close to her. As I started to approach her, I called out, "on your left." She moved over.
As I passed her, I heard her say, "show off…"