At the end of August on Long Island, it felt like fall had already started. I had a swim date to meet my friend, Lisa, at Tobay Beach, about five miles east of Jones Beach. When I got to the beach, I met another teammate, Peggy.
Choppy Water
"Wow, the water looks choppy today," Peggy said. I looked. The current was moving fast going west.
"Do you have a race coming up?" she asked me.
"No, I'm just out here having fun," I told her.
"Boy, you're motivated," she said. I smiled to myself. "Ha, motivated? Am I motivated? I feel like I haven't been," I said to myself but she didn't hear.
Since we had never met in person, we made our introductions. When I told her who I was, she told me that she enjoyed the webinars and podcasts that I've been creating. That made me feel good since sometimes I think, "why am I doing this?" She also told me she started MetPro because of me. I've been happy with the results of the MetPro lifestyle so far. I've lost a solid 10 pounds and feel good.
After telling me she had 1.5-hour swim, she left got in the choppy water, as a man got out. "There's a lot of "chop. It's rough today," he said.
It didn't bother me because I remembered what Coach Tim Delss of CBMultisport and head coach of WeRTriathletes said during a recent webinar, "keep those strokes short when the water is choppy."
"Don't go all the way with your catch. Keep it shorter," he said.
Swimming in the Choppy Water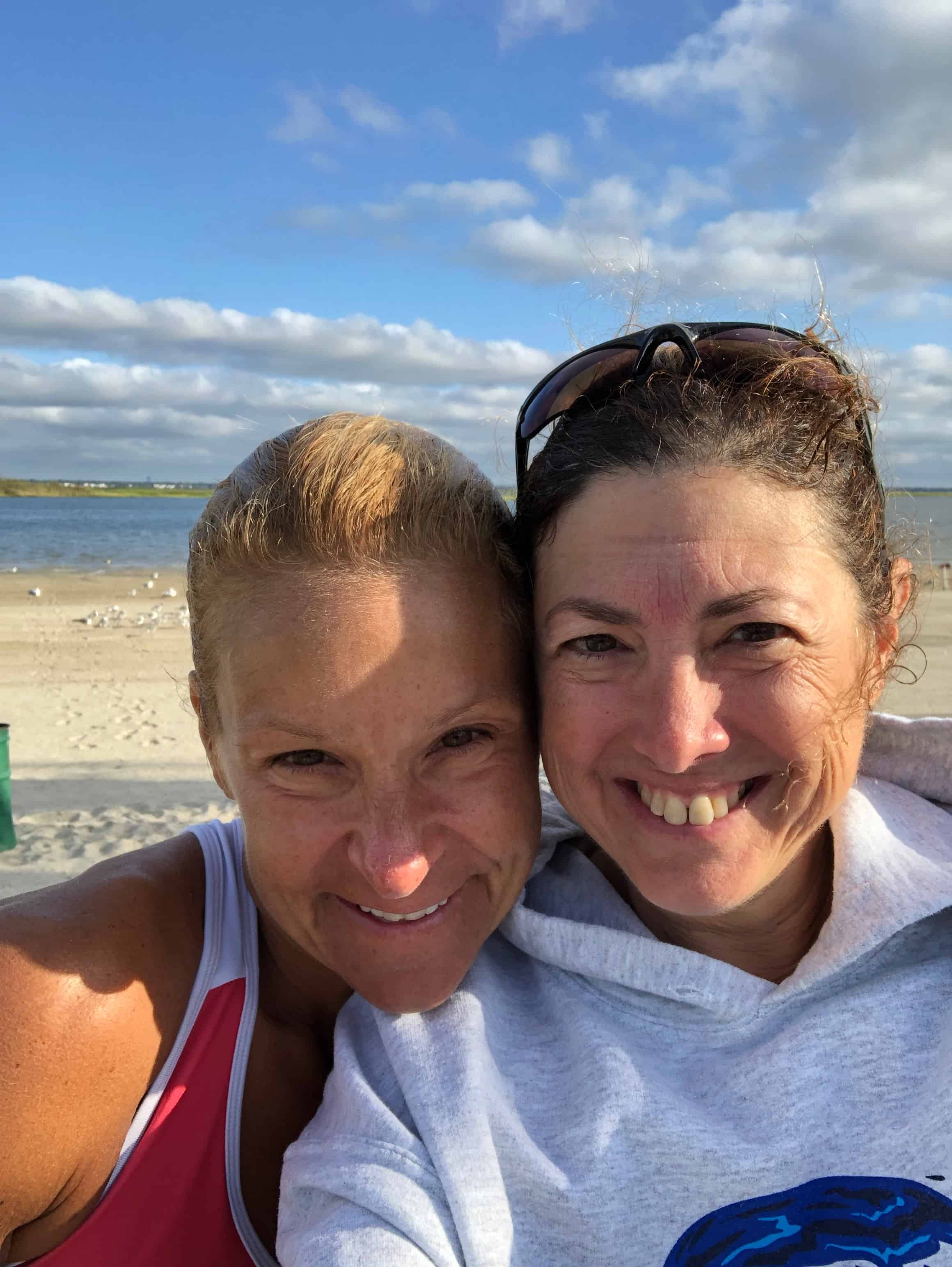 When my friend, Lisa, got to the beach, we put on our Roka wetsuits and entered the water. It was cold. Between the cool air, cold choppy water, I thought, "this is going to be interesting."
As we entered the water and took our first dunk, we both screamed. "Oh my God, this is cold," I said. Lisa agreed.
We swam out to the buoy by the boatyard. It was rough. It felt like it was taking forever, but I used those short strokes and it didn't feel hard. I actually enjoyed it.
Going West Wasn't as Rough
When we got to the first buoy, we both swam to the second buoy by the "Bonzai" looking tree. It felt hard, not as choppy going west but it still felt tough. (I personally love the chop. It makes for a fun swim.)
We ended the swim by going back through the chop yet again. This time, it felt harder than when we got into the water. I kept my legs straight, kicked a little by fluttering my feet and pulling with my lats. I kept my stroke short and quick.
When we got out of the water, we gave each other a high five. "We did it," Lisa said. We both smiled.
The water continues to be my happy place.