I met Incrediwear Sport at The Running Event in Austin this past December. They handed me one pair of socks for review. I took them home and finally tried them out during a recent run. This is what I thought.
Feel:
I liked that the fabric was smooth and silky. I'm not sure how warm they are on a very cold day but my feet felt comfortable in 30-degree weather.
The socks that I tried were "no shows." They had a no-slip band across the top. The socks are compression socks so for those of you who don't like that, this one is not for you. I loved it. There is a cooling toe box and my feet felt that they could move. I also loved the arch support for my high arches.
The socks are made of 70% polyester (carbonized charcoal-infused), 15% cotton, 10% nylon, and 5% spandex.
Incrediwear makes all types of apparel
Since I only tried the socks, I can't say anything about their other products but I can say that I felt the compression throughout the run. Compression increases circulation, recovery, and performance. The socks also have thermal regulating. (Maybe that's why I didn't feel the temperature.)
On the package, it also says it reduces swelling fatigue. It's anti-inflammatory and moisture-wicking.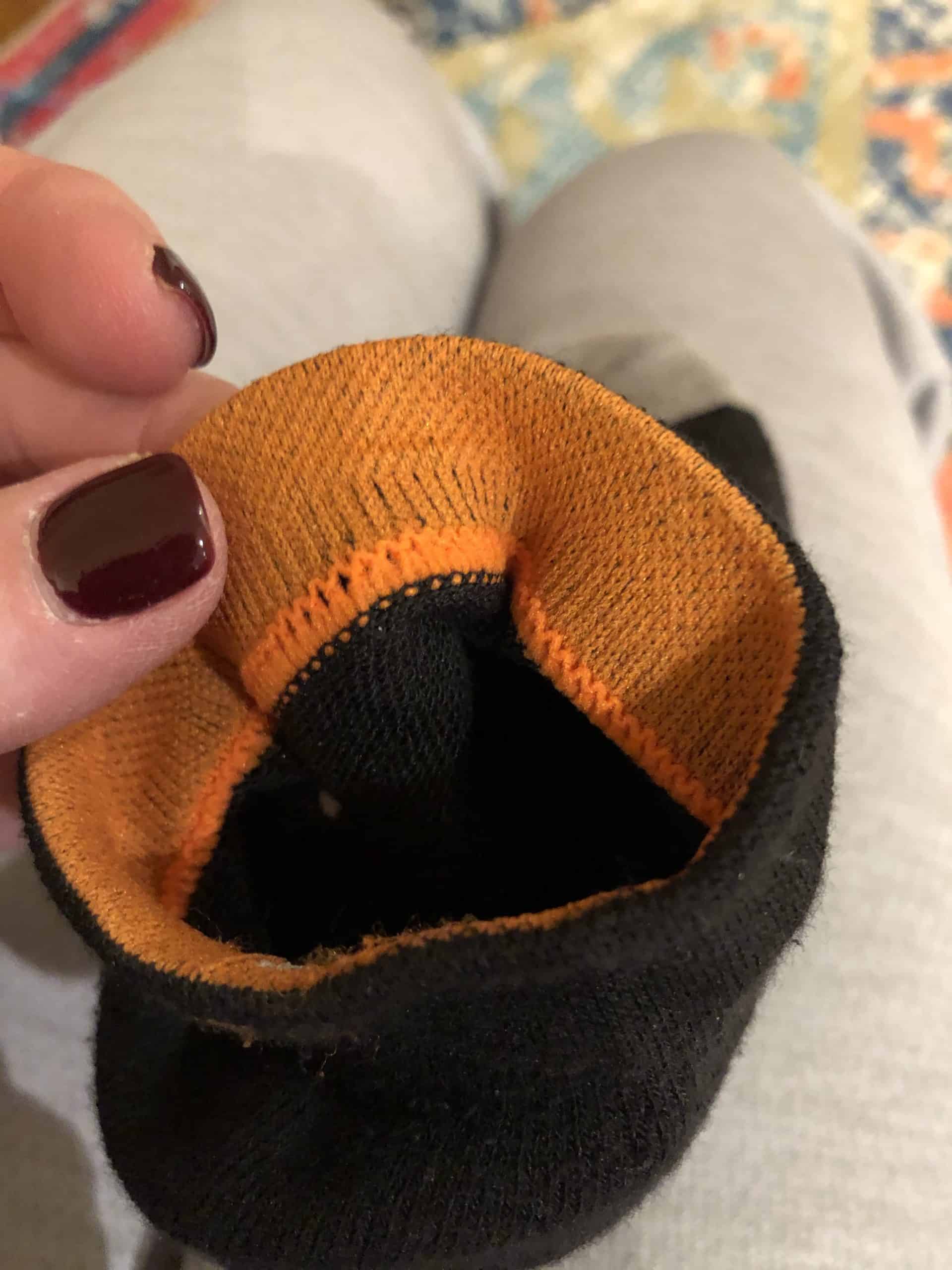 How it works
The company says that your body heat "warms the unique carbonized charcoal products. This results in increased blood flow to reduce fatigue."
Taking it for a test run
As I mentioned earlier, it was a 30-degree day and there was a bit of a wind chill. I ran for about three miles around my neighborhood. I was a little cautious of the ice on the ground but it was manageable. My feet felt great the entire run. I was a little nervous about it because I thought I may feel cold but the only part of me that was cold was my face. My feet felt warm.
You can purchase Incrediwear Sport from local retailers or from their website at https://incrediwear.com/products/incrediwear-sport-socks. The socks retail for $14.00.