If you're looking for socks that have compression, you may want to check out the SockGuy Socks.
I met the company at The Running Event in Austin last month. They gave me a couple of XL socks that I gave to my son and they gave me a couple of small socks to sample.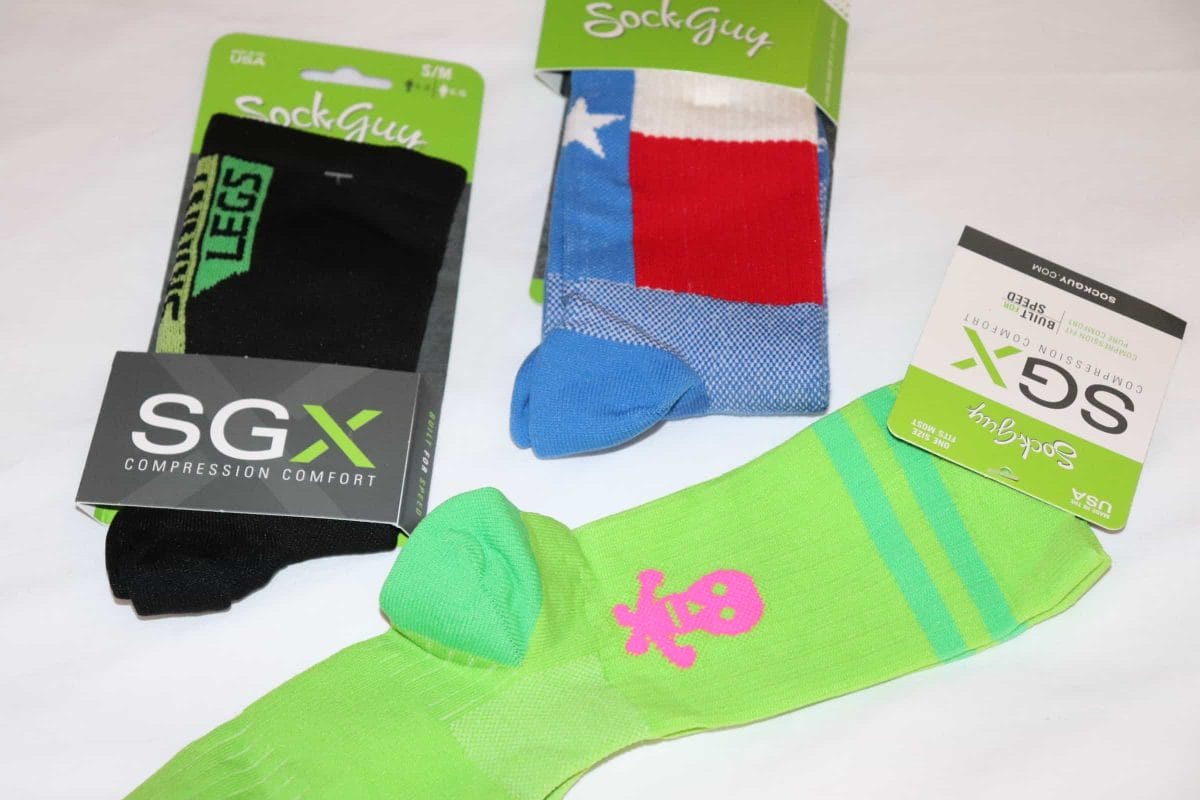 I really liked these socks. I've been wearing them during the day after working out on the bike or on the run. The compression makes my legs and feet feel great. The SockGuy comes in various sizes and styles and they are all made in the USA.
Here is a history:
Since 1996, SockGuy has been making socks. They are based in Carlsbad, CA, and members of the team are avid cyclists, runners, hikers, and weekend warriors.
SockGuy has hundreds of original designs sold in thousands of retail locations across the U.S.A. and around the world.
The socks feature the Stretch-to-Fit ™ sizing system and our exclusive Easy-Fit ™ cuff for a perfect fit every time on any foot. The most popular socks feature off-beat, original designs.
Taking them on a test drive
I really enjoyed wearing SockGuy socks. They are lightweight, compression socks that are flexible and comfortable. I tried no shows and crew cut socks. The crew cuts are perfect under a boot.
For more information, go to their website at https://www.sockguy.com/.