Free Book Available by Commenting Below
One of the things that Jeff Galloway says in all of his run/walk/run programs is go very easy on the long runs and the short runs, push the effort. So, when the book 80/20 Triathlon by Matt Fitzgerald and David Warden came to my door, I was psyched to see that the process was relevant to triathlon training as well as just running.
The 80/20 method means for 80 percent of the time, you should go very easy and go harder during 20 percent of the time. The authors agree that this is the most efficient and effective way to train for any distance triathlon including a full Ironman.
The authors say that most age-group triathletes do less than "70 percent of their training at low intensity."
80/20 Triathlon works in conjunction with a heart rate monitor. The book offers a bunch of threshold tests that you can do on your own for all three disciplines. Then, Fitzgerald and Warden say that you can chart out your zones. They even explain how to create your own schedule for the season!
In addition to the FTP tests that are described in the book, the authors provide workouts and drills that will benefit every athlete.
They recommend that you do regular workouts for two or three weeks, followed by a recovery week. This will help you get ultimate performance.
What I liked best about the book…
I particularly liked the drills that the authors provided in 80/20 Triathlon. I'm going to implement them into my training route to get stronger. I also liked that they explained the training plans and how to create them yourself. (The authors write, you can hire an expert to write them for you or you can do it yourself.)
Fitzgerald and Warden also provide descriptive strength training for triathletes with photos to help us get stronger.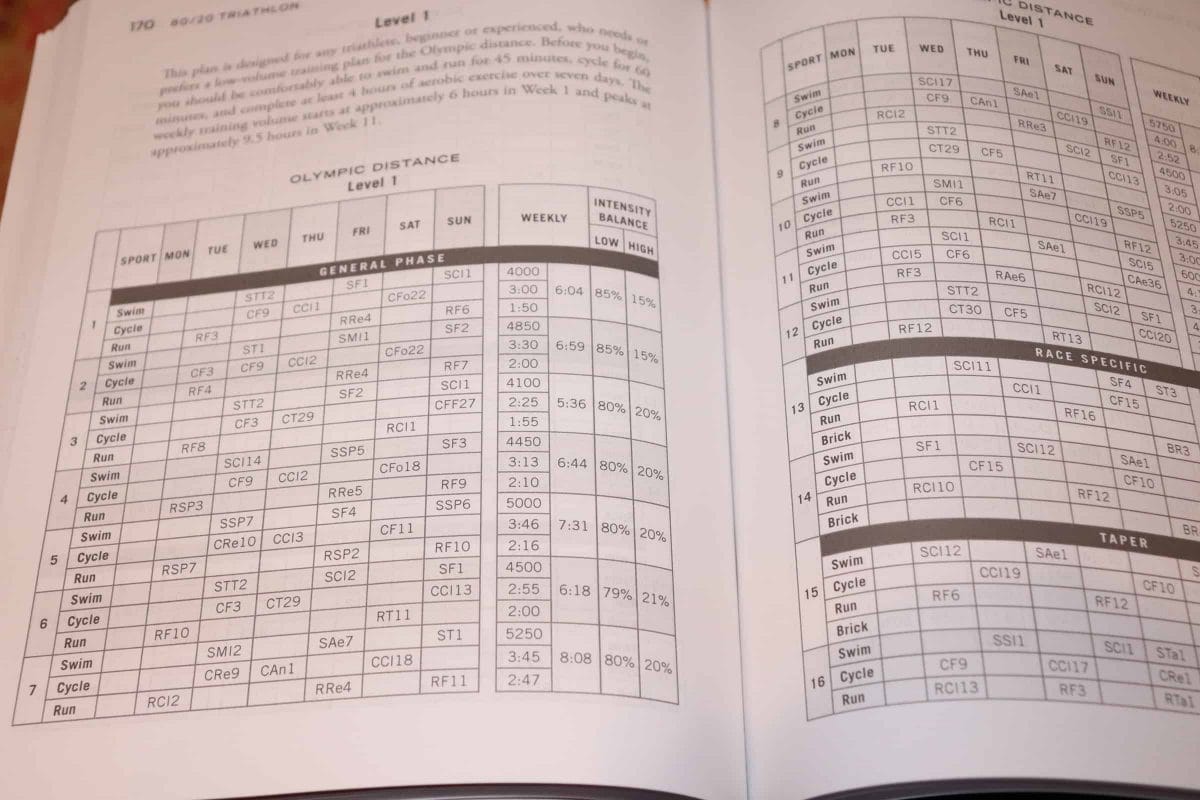 The book, 80/20 Triathlon, also provides plans that you can just use for a sprint, Olympic, half or full Ironman event.
I found it easy to read and understand. There are times when you read these types of books and you have no idea what the author is talking about. Here you really do understand and I found it quite empowering.
The publisher has offered to give a free book to one of my readers. Please comment below to get a copy of this book. If there is more than one person, I will put names in a hat and draw them out!
You can also purchase the book on Amazon by clicking here.