If you use KT Tape, you know that the tape works. Some of us don't understand how it works but know it just does.
An article in the New York Times suggests that by using KT Tape, you are lifting the skin away from the injured spot, which speeds the healing process. KT Tape also improves blood flow and lymphatic drainage. In addition, it supports injured joints and muscles without "impeding their range of motion."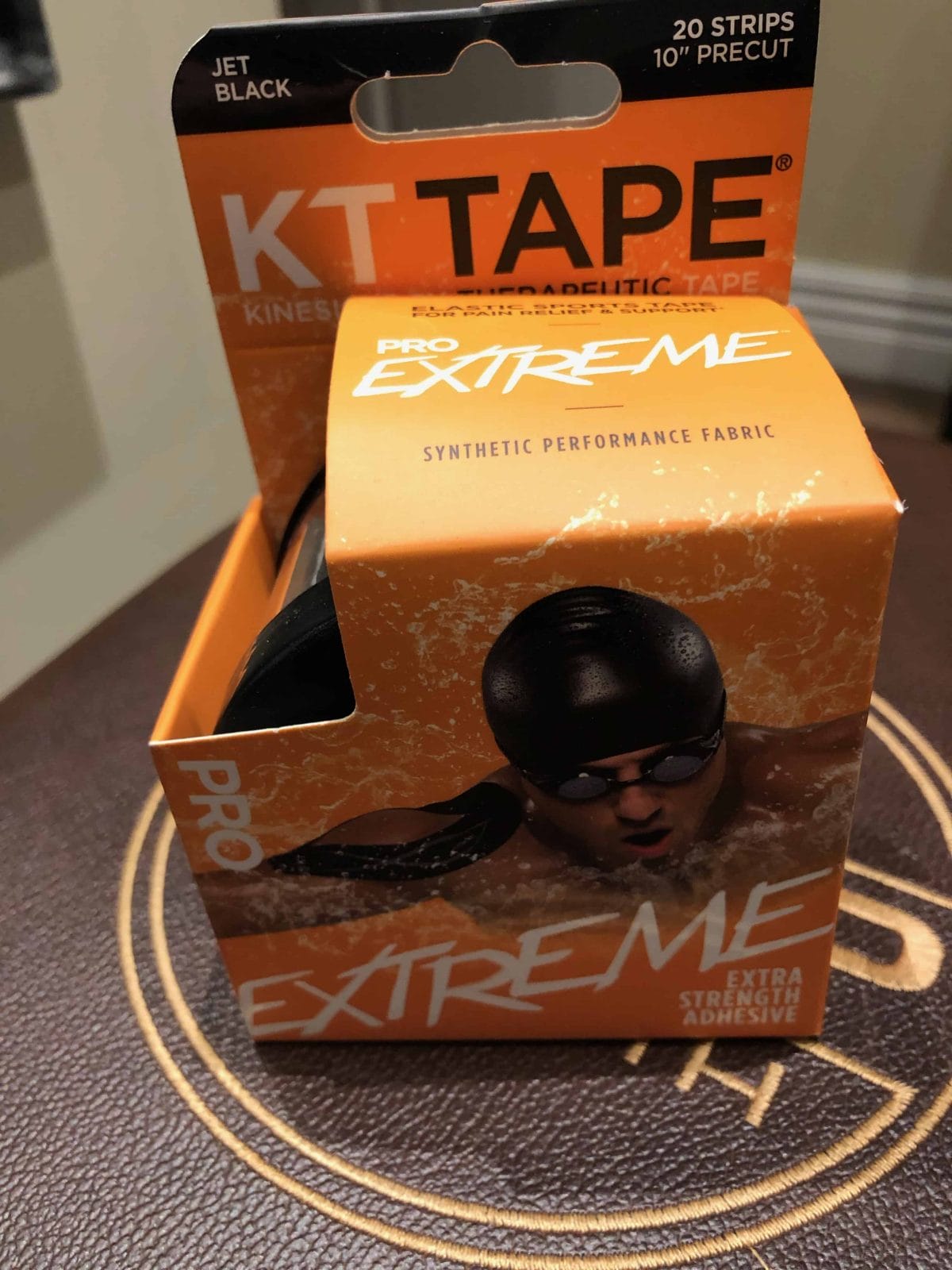 I use KT Tape often. With an injured Achilles Tendon and IT Band, I have found that by using KT Tape, I feel better. However, since I am a triathlete and swim quite a few times a week, I need something that is strong that won't come off in the water.
KT Tape Extreme is a relatively new product by the KT Tape team that stays on in the water and in the shower!
Taking it to the test
I pulled my IT Band and went to Dr. Poplarski in Amityville who is certified in KT Tape. He put two strips from the top of my buttocks to my thigh. It stayed on a while but then I used the KT Tape Extreme when the regular KT Tape came off. The KT Tape Extreme lasted nearly a week! (I'm sure if I had a professional apply it, it would have lasted longer!)
I used the KT Tape Extreme in both the Pool, which was heavily chlorinated. Also, I used the KT Tape Extreme when I went in the open water at both Tobay Beach on the Bayside and in the Atlantic Ocean. I wanted to see if the tape would fall off or if it would stay on. It stayed in place!
Athletes wear KT Tape but for those of you who are also swimmers and triathletes, the KT Tape is worth having in your medicine cabinet.
You can purchase KT Tape Extreme on the KT Tape website or at your local health store.
Comment below for an opportunity to win a roll of the KT Tape Extreme. If there is more than one entry, I will draw from a hat!