If you have less than an hour to spend on Zwift, then consider checking out Emily's Short Mix. This half-hour Zwift program will get you sweating and keep you there until the ride is finished.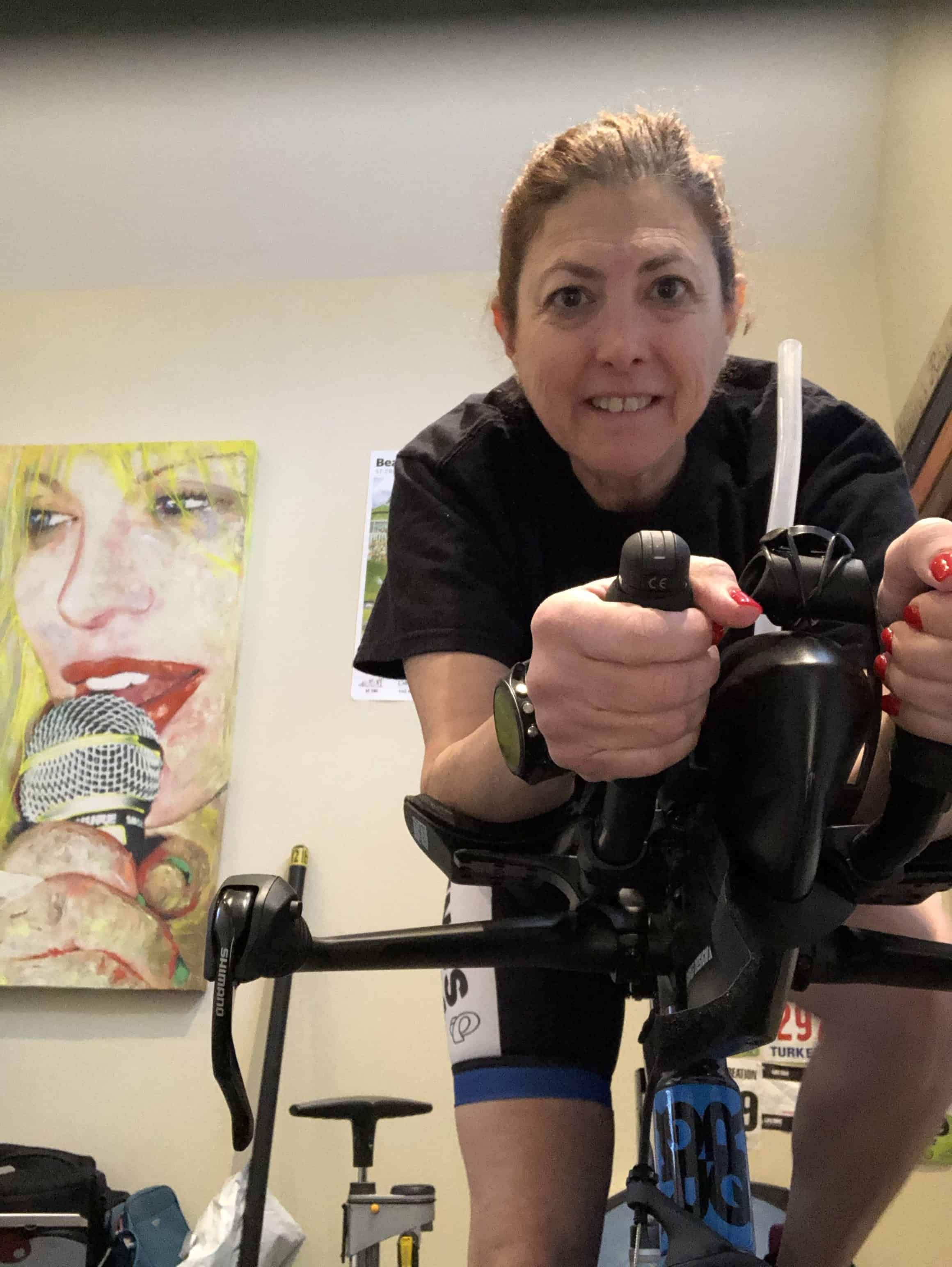 This ride was specifically intended for a woman rider, but anyone can take the challenge. And, let me tell you, it is a tough challenge!
Interestingly, Emily Mullen, the "inventor" of Emily's Short Mix and also the Director of Brand Marketing & Communication at Zwift, was asked to create this short mix.
I rode Emily's Short Mix today. I didn't have time to do a full hour and wanted to get in a meaningful workout. I rode for three minutes to warm up. Throughout the ride, Emily gives you advice and words of encouragement.
"You will sweat in this effort. But it's a short workout."
After the first three minutes, you ride for another three minutes at cruising rate and then the "fun" begins. You ride for one minute a little harder, then another minute even harder and then back down.
The time increases to two minutes followed by three minutes on the harder intervals. Let me tell you, this is no easy workout. I think the only time I didn't sweat was during the three minute warm up in the beginning. You end with a three minute cool down.
"Have a wonderful rest of your day," scrolls across the screen.
I had the amazing opportunity to talk with Emily Mullen and discuss this workout along with some of the others on the Zwift Platform. This was my fifth Emily's Short Mix ride and after talking with her, it made the ride even that more meaningful.
Check out Emily's Short Mix and let me know what you think…(Boys are welcome!)