When one of my running buddies, Christine, mentioned the Brooks Ghost 12 was now on the market and the Brooks Ghost 11's won't be available for long, I reached out to Brooks to see if I could review a pair of the Brooks Ghost 12 Sneakers.
"When sneaker companies make changes to their existing line, they are usually not better," Christine said to me at a recent run. I wasn't sure if I agreed or disagreed with her. I think it could be the case with many different sneakers. But after testing out the Brooks Ghost 12 sneakers, I disagree.
The Brooks Ghost 12 gives an incredible ride!
The Brooks Ghost 12 DNA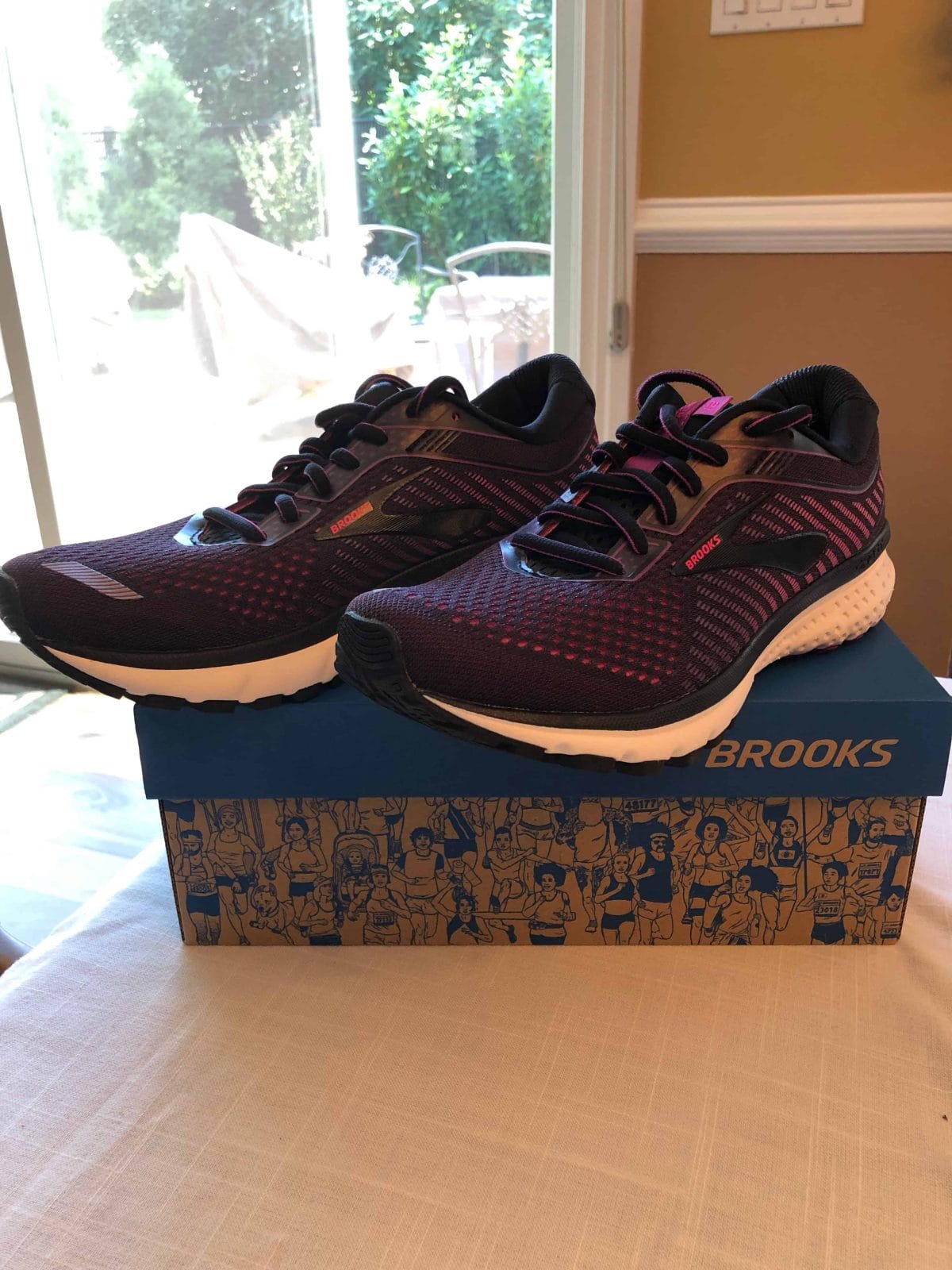 The new Brooks Ghost 12 has more stretch and structure than the previous version, especially on the top of the foot.
It has a balanced soft cushion under your foot so that it stays soft and comfortable but it won't lose responsiveness and durability. These shoes feel light on your feet and they are quick!
The Brooks Ghost 12 offers a smooth ride because it has an integrated system of shock absorbers.
The modernized look features an updated 3D Fit Print.
Who is this sneaker for?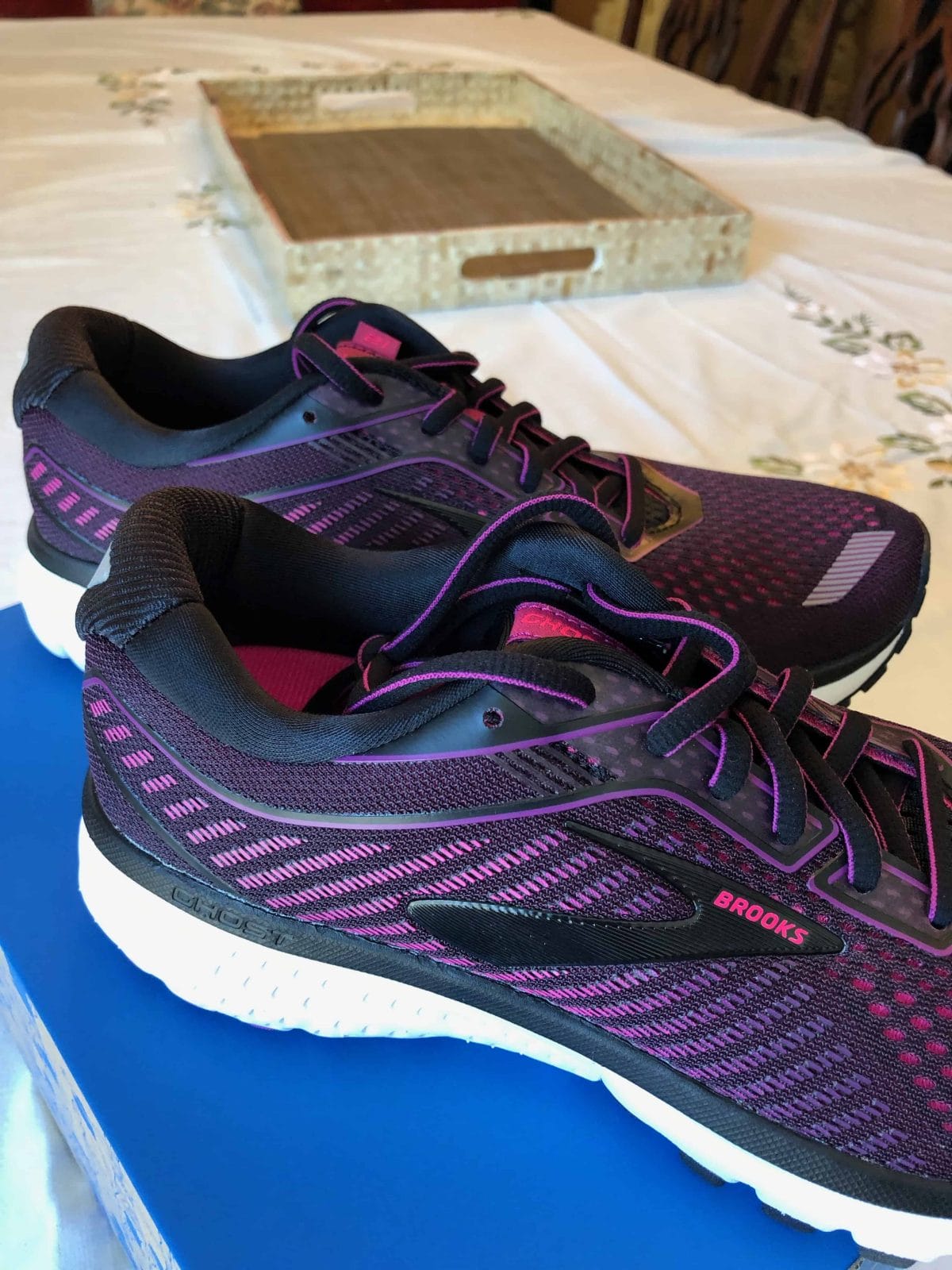 This sneaker is great for the neutral runner looking for a lightweight shoe. It's smooth, comfortable and responsive.
Putting it to the test
When I slipped on the Brooks Ghost 12, I immediately felt the comfort. Oftentimes, I remove the insert and put in a custom insert, but I did not do that with this pair. It was that comfortable. I also noticed that it had a relatively high arch, perfect for me!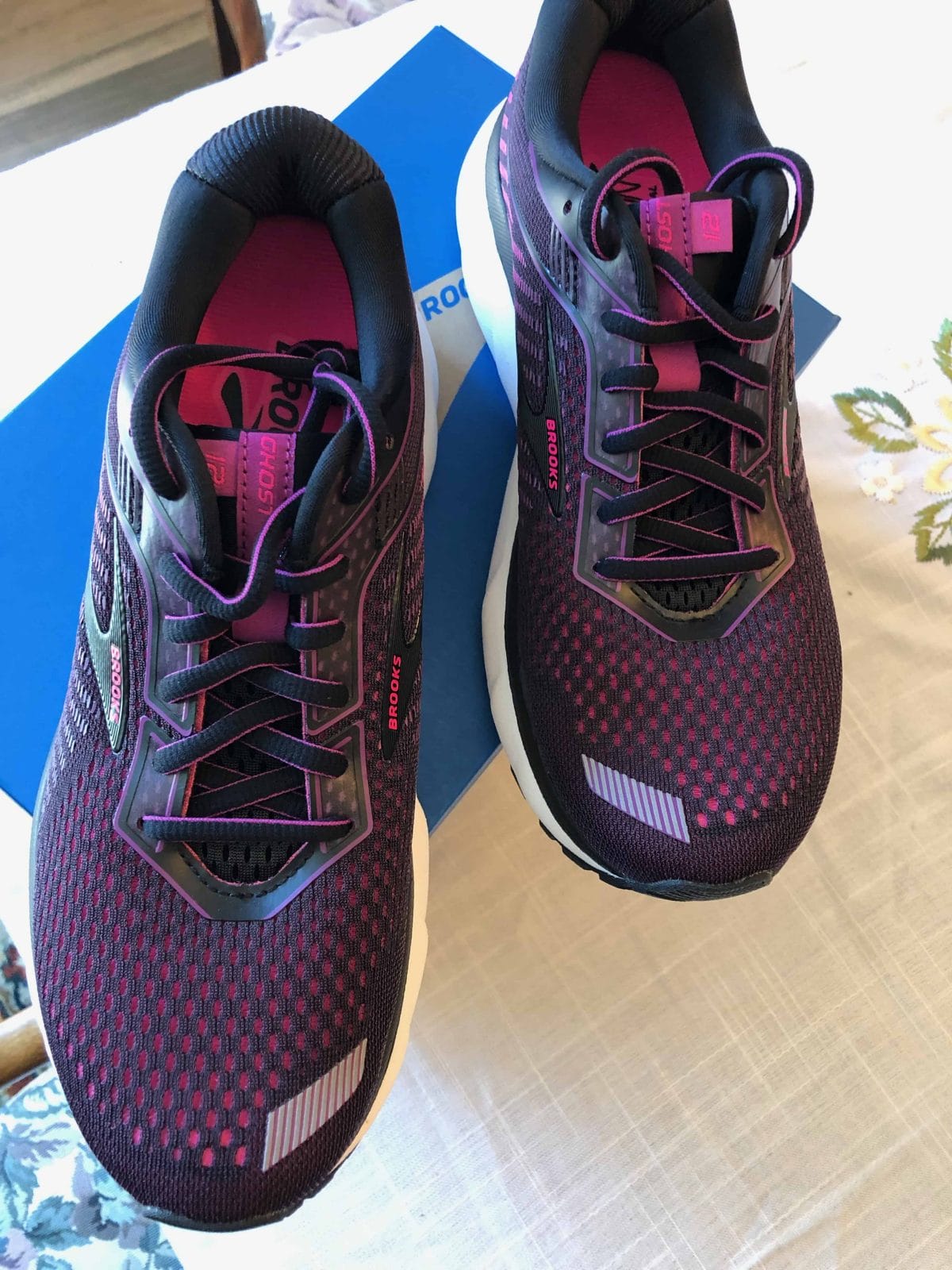 The other thing I noticed was that I didn't feel my Achilles pulling as I do with some of the other sneakers I own. These sneakers have a midsole drop of 12mm, perfect for someone who has issues with either Plantis Fasciitis or an Achilles Tendinitis.
I wore them for a 4K race during the summer run series and for a ton of long training runs before writing this review.
I have a lot of favorite sneakers. But, the Brooks Ghost 12 Sneakers are great sneakers and I look forward to wearing them at the Fall Foliage Half Marathon in October 2019. (Join WeRTriathletes to get a discount on that race!)