Discount code at the end of the blog post!
Did you see the Shark Tank episode where MyoStorm presented the Meteor and was funded by one of the sharks? If you haven't seen it, you can watch it here: https://www.youtube.com/watch?v=7ON-iUZMbvE.
MyoStorm has a great product that is unique and different than any of the other recovery devices.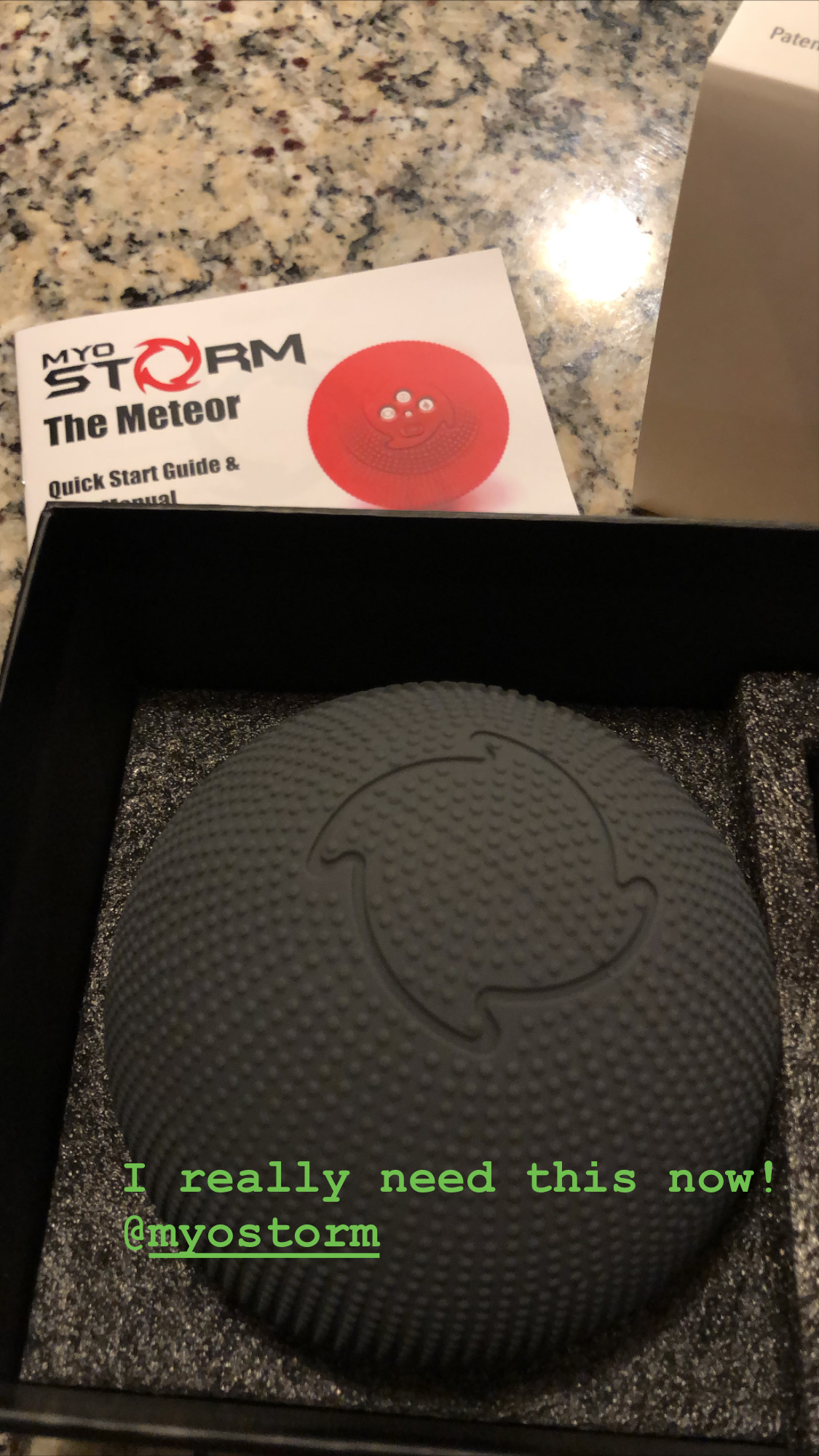 The Packaging
No one talks about the packaging, but I find that important. If I'm going to spend $100+ on an item, I want it to have a unique presentation. The Meteor comes in a beautiful box, which I use to store the ball when I'm not using it. The charger and wall plug has a handy spot and there's even a place for the manual, so you don't lose it.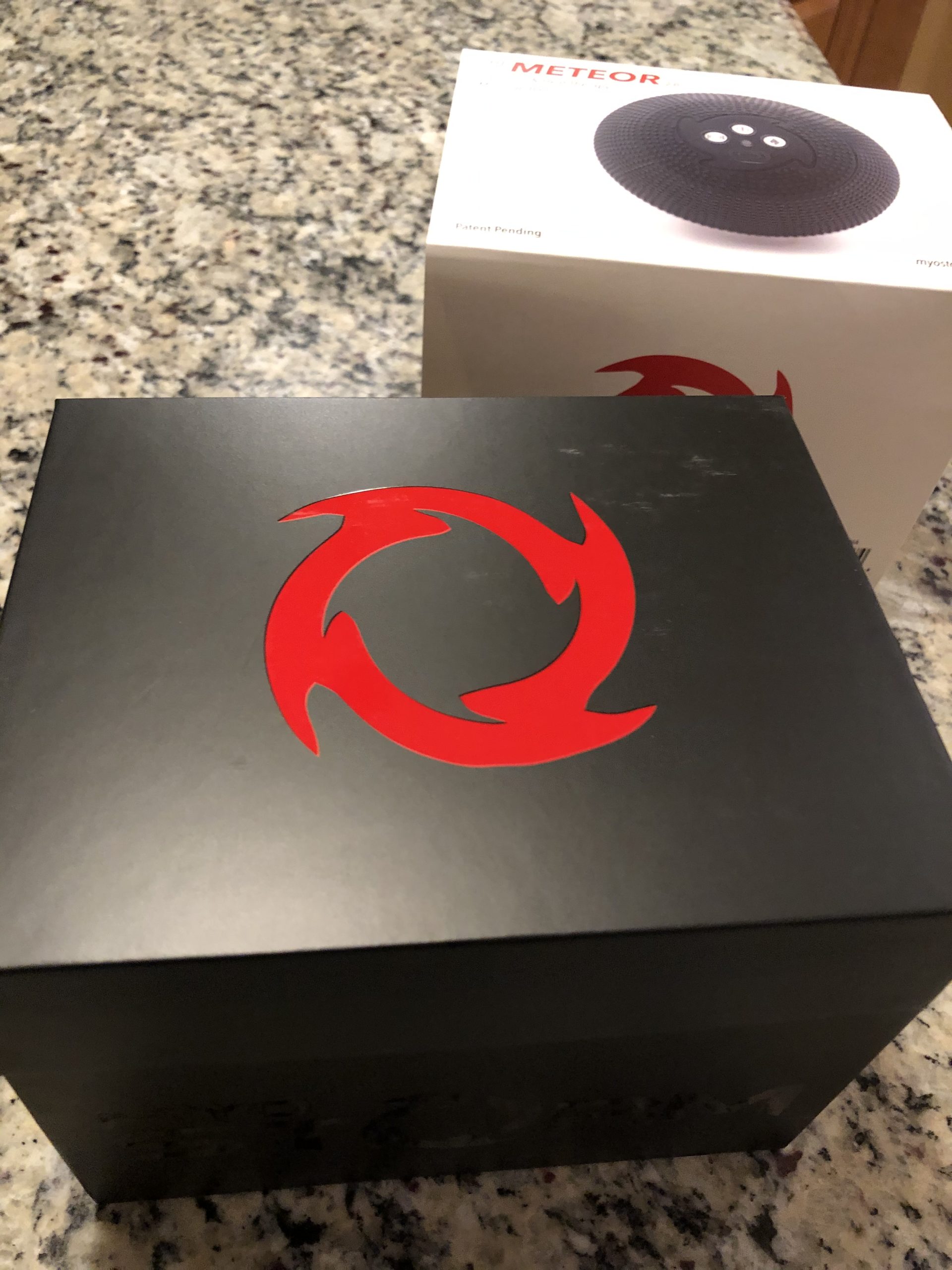 What's so good about the Meteor?
For starters it's small and you can easily travel with it to races, out of town or just take it with you before you go for a run or bike ride. I keep mine in the car. It's only 4" diameter, weighs only 1.5 lbs, and has specific muscle targeting. It's also cool that you can take this on a plane! It's TSA approved. (I brought it with me on a recent trip to Jacksonville and no problem!)
The rubber is a TPU surface that provides comfort and grip while rolling.
The uniqueness of the product is that it rolls, it has heated up to 120 degrees F and it vibrates on three different settings.
How to Use?
First, charge it. The Meteor comes with a cool charger that stays on brand. (I love the branding of this company. Everything is on point!)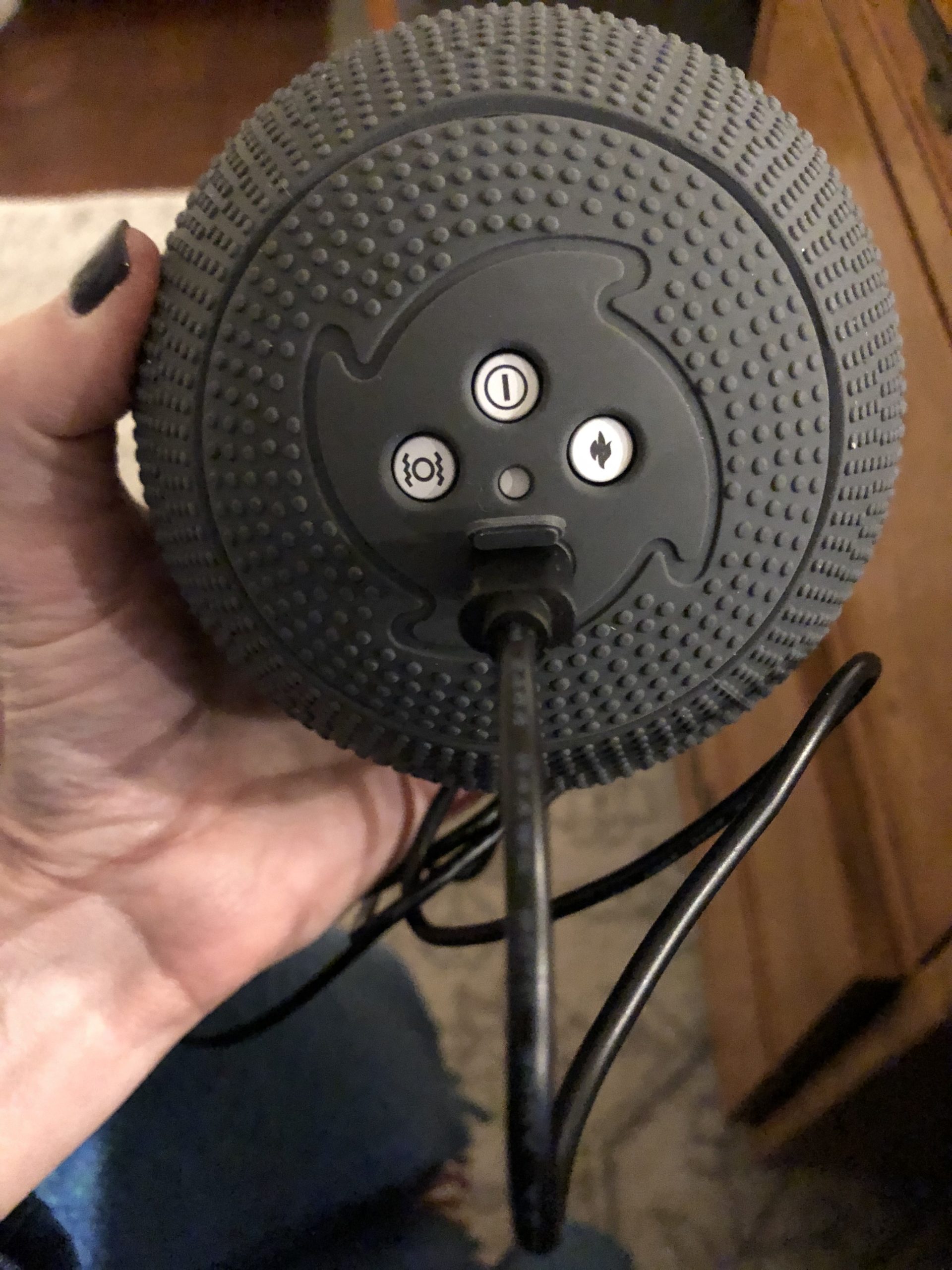 Once it's charged, you turn on the power bottom with one press then a blue light appears. Then you can turn on the heat and vibration by just clicking the bottom.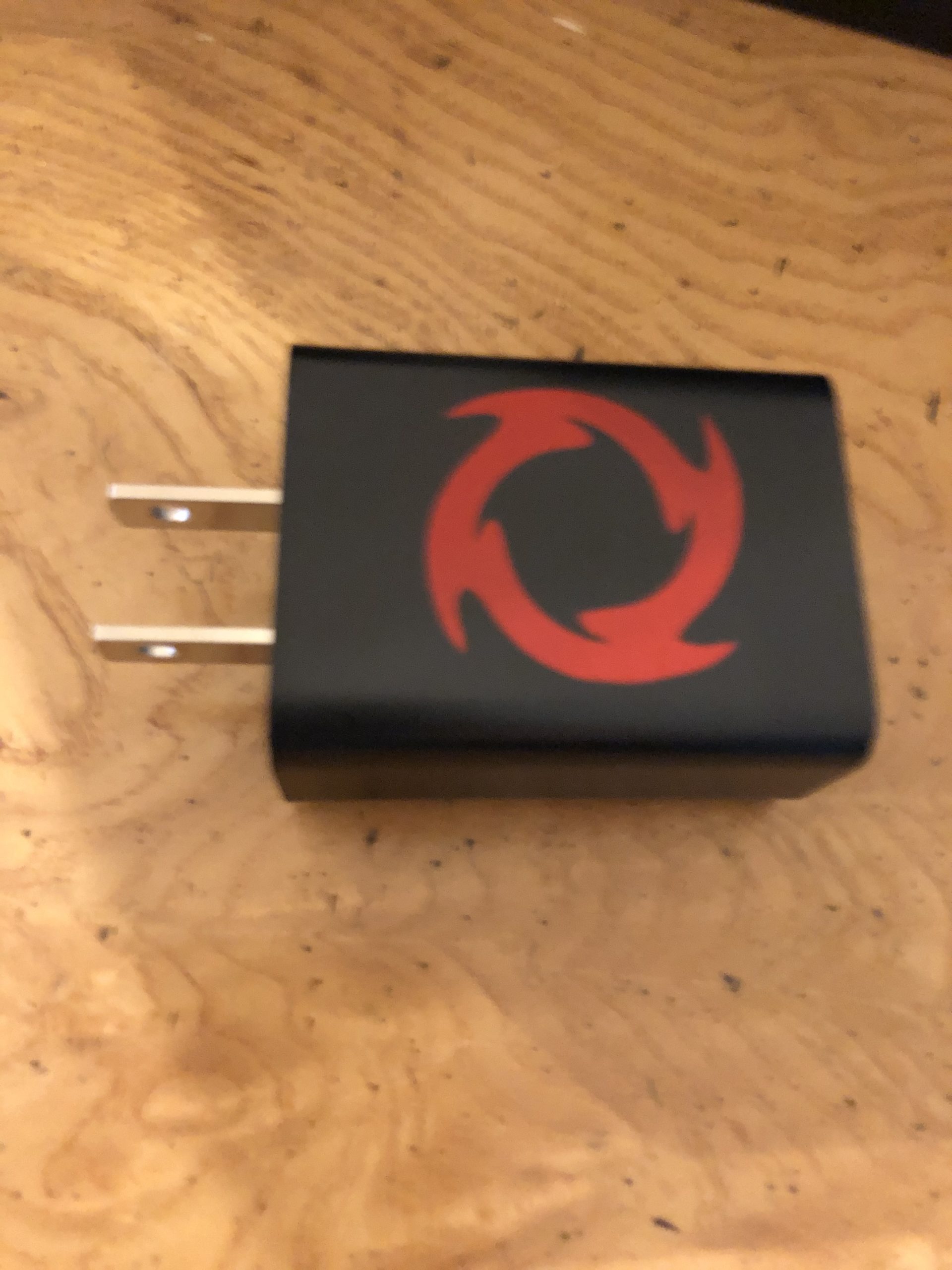 You can use the Meteor as you would a foam roller. It's good for your Neck, Arms, Hamstrings, IT band, Plantar Fasciitis, Glutes, Quads, Upper Back and Lower Back.
How does it work?
By using the Meteor, you will increase blood flow, diminish pain, increase flexibility, speed up muscular recovery, relieve soreness warm-up before an athletic performance and reduce tension.
The company recommends using vibration 1 to 5 minutes at a time.
Taking it for a test:
I've been carrying the Meteor around with me as a pre-warm-up and post-workout and it's been working incredibly. I'm really happy with it because it does everything I need it to do and it's also very light and compact. Great for travel!
Discount code:
The Meteor is retailing for $159, and they would like to offer us a 15% discount bringing the price down to $135! The code is HJMT2020.